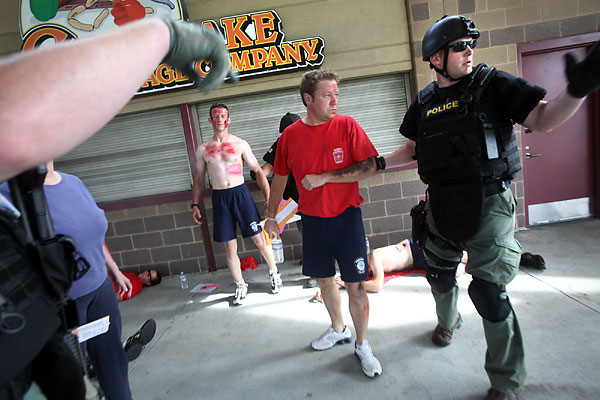 Trauma is an injury caused by an external force applied to the body.
Violent acts such as shootings or stabbings are unfortunately common in our world today and are common mechanisms of injury.
Major trauma to our bodies is life-threatening or potentially life-threatening if not addressed immediately by adequately and properly trained personnel from the Emergency Medical Technician (EMT) level to the skilled trauma surgeon.
The time from an injury to skilled medical care is a critical step in saving lives and decreasing disabilities. Trauma centers located throughout the United States and around the world provide the level of care that can make the difference between life and death.
A Level I Trauma Center, i.e. University of New Mexico Hospital (UNMH), must be able to provide immediate, comprehensive, and highly specialized care 24 hours a day, 7 days a week, 365 days a year to patients suffering multi-system, severe, life-threatening or disabling injuries. A trauma facility provides surgeons, emergency medicine physicians, surgical specialists such as neurosurgeons, orthopedic surgeons, and many other healthcare personnel to give immediate care to trauma patients. Many trauma facilities also have a helipad for receiving trauma patients by MEDEVAC.
A Medical Threat Assessment (MTA) is a prioritized gathering of medical information which has an impact on the physiological and psychological well-being of victims in the matter of a critical incident such as a school shooting or workplace violence situation.
A MTA identifies medical resources to include local medical facilities, number of beds per facility in the case of a mass casualty incident, names, addresses, telephone numbers, identified helipad, GPS coordinates, identified landing zones for helicopter support, 24 Hour Emergency Department, Emergency Medicine Physicians, Trauma Centers, major and minor medical facilities, Burn Centers, Hyperbaric Chamber, primary and secondary Medivac Support, agency radio frequencies, primary and secondary trauma facility, and much more in the time of a crisis. It is important to know your local Emergency Medical Services (EMS) such as your local fire department and paramedic services.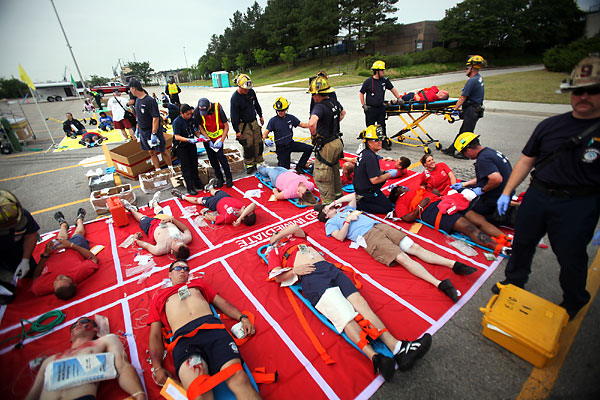 The Soteria Group has a former FBI SWAT trained Senior Emergency Medical Technician (EMT) Basic/Tactical certified on staff that will identify, draft and author a thorough and complete emergency medical plan to incorporate into your Emergency Response Plan.
The time of crisis is not the time to identify what resources are available!
If you want to get started on your Emergency Crisis Training, take our Vulnerability Assessment first.